There are two questions I am often asked; What is PRISM Networking and why did you build it? It will be much easier to understand WHAT the platform does if you first understand the WHY.
Why PRISM?
Regardless of your profession, I propose that we are all in the "people" business. We communicate with each other, we rely on each other, we build relationships with each other, and sometimes we do business with each other. Whether for our personal lives or our professional lives, relationships with people are necessary, and they always will be. Throughout my life, I have observed that people with best friend circles and professional networks were usually the most successful and pleasant people.
I have read several hundred books and articles on networking and relationship building, which have influenced how I live and interact with others. Some of my favorites? Dig Your Well Before You Are Thirsty by Harvey Mackay, which emphasizes building relationships and build your network before you need help. The Go-Giver by Bob Burg and John David Mann, which highlights that you will find much greater success if you first look to serve others and give before you expect to receive. As far back as 1936, when Dale Carnegie wrote How to Win Friends and Influence People, people have been writing books to help us understand why personal relationships are important and to give us advice on how to build them.
It turns out that the advice they give is all common sense; make the other person feel special, make them feel that you genuinely care.
If you go to any professional training on relationship building, especially sales training, you will almost always hear that the objective is to become "known, valued, and trusted." The result of becoming trusted can rarely happen without becoming known first. Our PRISM process follows this principle.
Building genuine relationships starts with intent. If you do not desire to have genuine relationships, then you will not do the right things to build them. So let's move forward with the premise that most of us do want to have a network of genuine relationships. We'll read books, articles, maybe even take courses, but then what? We have to put into practice what we learn and desire to do. However, there is a limit to what we can remember. This is why many years ago people created calendars and address books, and when the business world created business cards, we created business card files and the "Rolodex." Then the digital era came along and most professionals started using customer relationship management (CRM) tools. Having tools like these became a necessity for all businesses because there were so many internal company relationships, external suppliers, or customer relationships that a person had to keep track of –
We needed a place where we could store all the important information we learned about a person and their interests.
Small companies bought standalone CRM for their employees and larger companies bought a company-wide system. We ended up with a set of business contacts in our company application and our personal contacts in our mobile phone, which all changed when we began syncing our mobile phones to a company CRM. This meant that we had to work hard to keep a place for the personal information we needed to track on relationships outside of our professional relationships. In the professional world, many of the people we interacted with became our friends, so the information we wanted to track on others became part of the company's data. At this point, two things happened; Professionals stopped entering everything they learned into the company system (such as spouse, family member names, and other details) and when they left the company, they left most of their contact list behind. Those of us who wanted to build a network of genuine relationships needed our own CRM, a personal relationship management solution.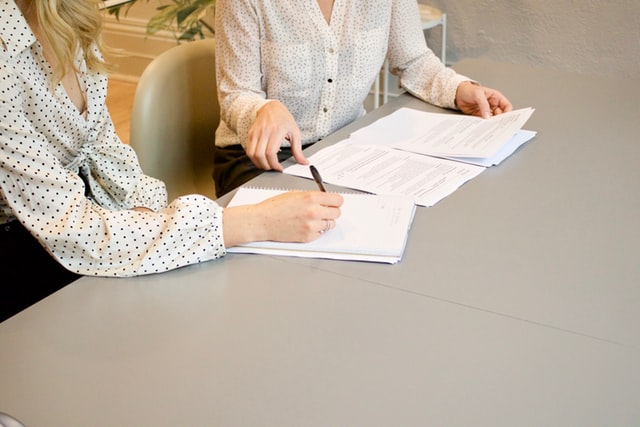 So, what is PRISM?
PRISM is your personal relationship management platform used to manage ALL of your lifelong relationships. We designed PRISM to help a person aggregate all of their contacts from all of their sources, such as Facebook and LinkedIn, as well as from their contact applications and even some third-party applications.
We also have created a relationship-building methodology within the platform, so our users can track the steps they take to deepen a relationship and where they are in the process of becoming "known, liked, and trusted." We have embedded relationship tips, guides, and other resources directly into this process. We have also integrated a knowledge base of relationship-building resources.
Most importantly, we have designed a simple 5-minute methodology, which if practiced, allows you to allocate a few focused minutes to take action and track your progress with each relationship.
Your information is stored securely in the cloud, so you can access it from anywhere via your desktop or mobile device.
With our compliments, please enjoy a 14-day free trial without entering a credit card. We wish you much success in building your relationships and your network using PRISM.